The First Lady of Love 
Hi! It's Charluxx. 
The very mention of the name Donna Summer brings a very special electric feeling to my whole body. She has that effect on me. Her music vibes to the beat of my heart. Her voice send chills down my spine. Just picturing her brings me a sense of joy. 
You hear about an individual having a certain "je ne sais quoi," something more than "regular" people... Donna had that in spades. From the mid to late 70s she was a superstar. She was everywhere. She was undeniably the defining voice and face of the disco era. 
She might have hated the whole Queen of Disco sex-goddess image that marketing gave her, but she did fit the bill perfectly. She was suave, creative, sexy, and radiated confidence. She was a seventies version of Josephine Baker. She broke down barriers and opened doors. Like Josephine, she moved to Europe and was quickly celebrated. 
Her first big hit Love To Love You Baby (which she co-wrote with Giorgio Moroder and Pete Bellotte) is seldom heard in its original album version that clocks in at nearly 17 minutes! and features such an exquisitely groovy bassline. It is dance party heaven. 
I Feel Love still blows me away. It was absolutely revolutionary when it came out and without exaggeration changed the sound of music forever. That song is considered by many as the birth of techno music. 
To me, Donna Summer's music stood out, in that it made me happy. When I hear it I just want to sing out loud and fly. Last Dance elevates me. Her version of MacArthur Park is shear perfection, in spite of winning my silliest lyrics ever award "Someone left the cake out in the rain, I don't think that I can take it, 'cause it took so long to bake it, and I'll never have that recipe again" Seriously? 
I fell in love with Donna when I first heard Love Is In Control (Finger On The Trigger.) That was it. That song still makes me dream. I love it. I bought the album, simply called Donna Summer it was produced by Quincy Jones. It also contains one of my favourite cover of a song of all times State of Independence. Pretty sure I wore out the vinyl of that album! 
Donna Summer's ode to the working woman's struggles She Works Hard For The Money brought renewed awareness to women's rights in the 1980s... a fight that unbelievably still goes on in 2019! 
Favourite Album: Donna Summer
Favourite Song: Love Is In Control (Finger On The Trigger)
Favourite Moment: When she was posthumously inducted into to the Rock and Roll Hall of Fame in 2013.
Favourite Memory: Having a schoolboy crush on her when all the other boys only had eyes for Farrah Fawcett ;-)
Favourite Picture: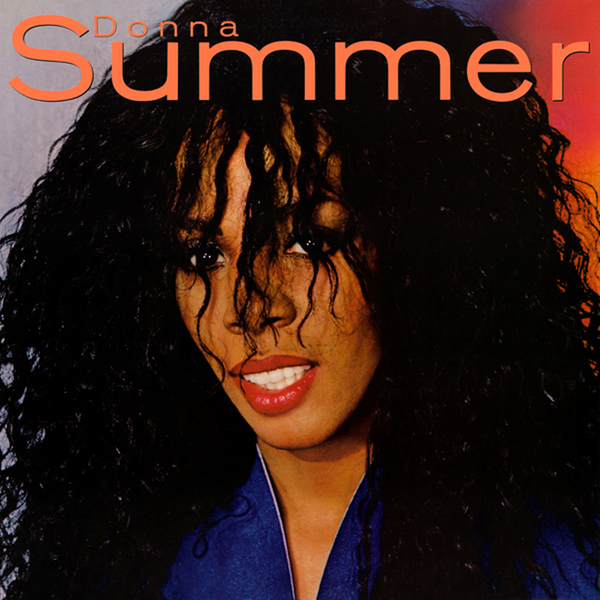 Again, I have created a compilation playlist for you to enjoy.
I have a question: where is the Donna Summer movie? She deserves one!
Rest in peace Donna. Your spirit will enliven generations to come.  
Peace and Love. 
Charluxx.