Music meets mind 
I remember the first time I heard The Alan Parsons Project. 
One evening my dad says to me "you've got this listen to this" and he puts on Pyramid. 
I was all ears. I was entranced. I was in trance. The sounds were enthralling, the music filled the room like no other music had before. It was so beautiful. The melodies, the singing, the arrangements, the production. It was instant Love. This was a new sound: clean, sharp, inventive, expansive. It brought about shades and memories of Africa. 
Then Hyper-Gamma-Spaces comes on and my mind literally expanded. I couldn't believe what I was hearing. It was dramatic, original, powerful and exciting. It elevated me. 
This song is single-handedly responsible for my life long obsession with music making. It made me see and understand patterns. This is the first song that made me understand the relationship between music and mathematics. 
I have to admit something... I hate mathematics. I absolutely do. I do not have the brain for it. I understand its beauty and its undeniable importance, it just isn't for me. But at the basic level, such as the one we use in music, it is a thing of beauty. And something I can deal with.
Melody is found in repetition and variations. On the album Graffiti Bridge, Prince sings "There's Joy In Repetition." Repetition is knowing what's coming and being able to sing along. That's Joy. You are no longer just a listener, you participate and your mind knows it, it knows. That's when you get chills. 
I listened to the pattern of Hyper-Gamma-Spaces, the sequence of the notes, the melody it shaped. Memorized it. Obsessed over it. Dreamt about it. 
My mother had recently bought an old upright piano. So, I learned how to play that song, as best I could. Along with Beethoven's Symphony No. 9... but that's another story. Beginnings. Learnings. 
As I've stated before, my parents were music afectionados. Music was always playing at our house. But electronic music wasn't favoured. That, I discovered later by myself. So consequently, Alan Parsons was my first foray into this world. 
A lot of the electronic music of the day was very intellectual, whereas Alan Parsons made it incredibly melodic and accessible. He incorporated it naturally where it belonged. In a new type of rock music. A hybrid of sorts. Combining rock, classical, pop, electronic and synthesizers. The genesis of this Project was the need to bring this new sound to life. 
Pyramid was my entry point, and I was hooked. 
I asked my dad if he had any more. He did. Tales Of Mystery And Imagination Edgar Alan Poe, I Robot, and Eve. Jackpot! 
I played these albums so much, I still know every single note and every single word by heart. 
The ways Alan Parsons and his musical partner Eric Woolfson created little worlds built around a central theme, a common ground, from which came little gems that ran the gamut of genre and style effortlessly. 
As an adolescent I found refuge in theses magical places they created. 
Then came Turn Of A Friendly Card (one of my favourite Autumn album... to me it captures that feeling of the year perfectly) followed by Eye In The Sky. Two glorious albums. 
In my life, no more than a month or so goes by between listen. Part of my staple. 
I credit Alan Parsons for discovering Edgar Allan Poe and Gaudi, renewing my interest in ancient Egypt, and falling in love with synthesizers and vocoders. 
James Brown and Stevie Wonder opened the gates to the Funk, to the Soul. Alan Parsons was my gateway into a new musical universe, one of the mind. Along with The Beatles, these four are the pillars of my musical edifice. 
I wrote a song called Thank You (Sexy) as an homage to them, and ALL my musical teachers. It is on my forthcoming album Sexy Funk.
My Alan Parsons Project playlist: the first six albums... although I encourage you to discover all their albums, and solo efforts!
Favourite Album: (Tie) I Robot and Pyramid
Favourite Song: I Wouldn't Want To Be Like You
Favourite Moment: Seeing Alan Parsons live in Toronto!
Favourite Memory: Sharing this discovery with my father. 
Favourite Picture: Eric Woolfson (left) and Alan Parsons (right)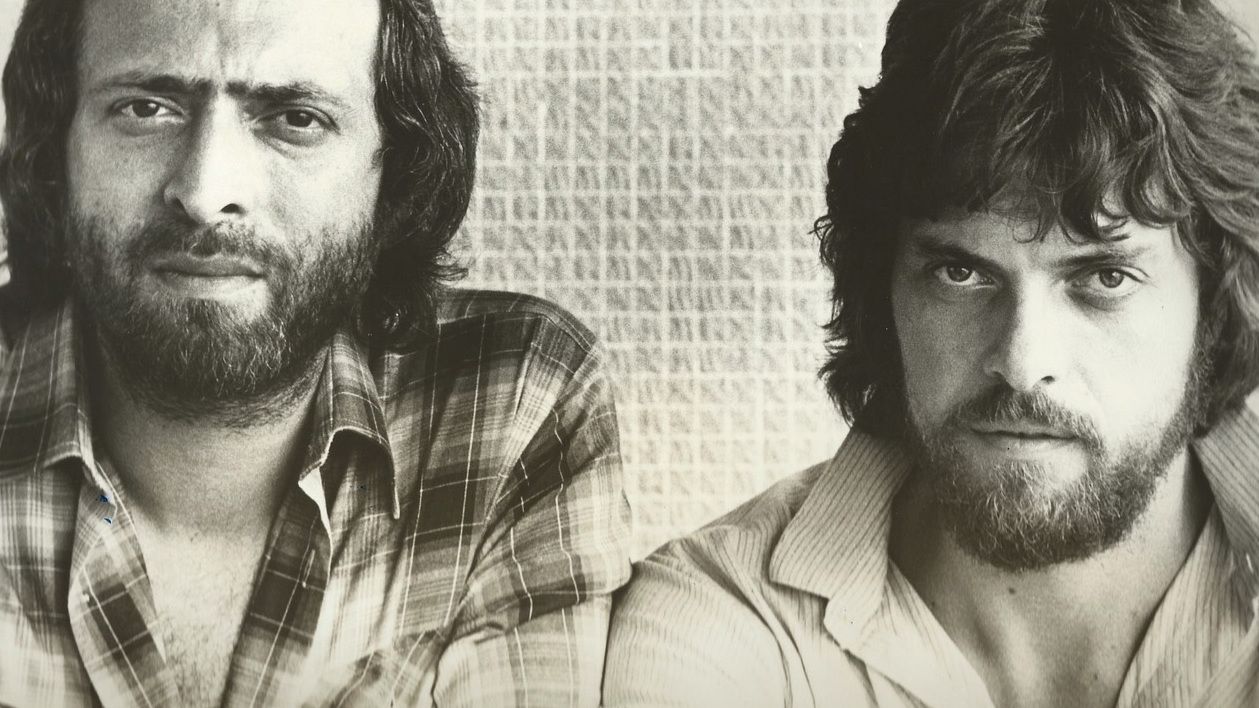 Thank you Alan Parsons for making a musician out of me. I REALLY want to work with you!!
Peace and Love,
Charluxx.