Paul, John, George and Ringo 
Hi! It's Charluxx. 
This being my fourth Artist Spotlight, I thought it would be appropriate to focus my attention on the Fab Four. 
The Beatles have always been a very important part of my life. Before I was even born, in my mother's womb, they were there with me. 
My parents were real music freaks. Music was always playing at our house. They had all the latest releases. I was exposed to a lot of music. We went to a lot of concerts. Rock, Folk, Jazz, Classical, Blues, R&B... They always brought my sister and I along. We would fall asleep to the sweet sounds, the smells and the wonderful energy.
I loved it all. But The Beatles... there was something more to them. They were magical. 
Their music is the sound of my youth, of my dreams, of my very being.   
As I grew older I discovered them anew when the words became meaning. When the melodies became memories. When the sounds turned to symbols. 
In a relatively short seven year span from 1962 to 1969 they reinvented music as we know it, then reinvented it again and again. Their musical exploration and evolution from album to album was something to behold. Help! was the start of a new age, Rubber Soul shook the world to attention, Revolver blew open the door to a new consciousness, Sgt. Pepper's Lonely Hearts Club Band is probably the greatest, most revolutionary and influential album ever, Magical Mystery Tour is such a work of Love, The Beatles (The White Album) is a stunning collection of brilliant songs, Yellow Submarine... such a stunning and trippy venture, Abbey Road is the roots to the tree of my soul, and lastly the fitting farewell to an extraordinary adventure that is Let It Be. 
I cannot think of a single band—or artist—in history whose sound evolved so quickly, so markedly, was so significant and contributed so much to society, than the four lads from Liverpool. 
The Beatles were bigger than religion, they were fashion, they were music itself. 
More than music however, The Beatles were the pulse of my early life. And have never ceased to be. 
I feel such Love for them, collectively and as individuals, each with their own unique beat. They taught me so much. About who I was in this life. About melody. About harmony. About perception. So much has been written and said about their distinct personality, but for me it was the sum of the parts, the meeting of the minds, the bond that transcends all, that made them so special.
I've always felt that theirs was a sound that had direct access to my core and was able, as such, to imbue my life with a sense of profound happiness and meaning. Very few can lay claim to that. 
The Beatles have led me on a lifelong journey of discovery. Trying to learn more, to analyze, to gain a deeper understanding, I have read many books, countless magazines, and a plethora of articles. I have listened to their music, seen their films, heard their interviews. I have taken a Beatles guided tour of London and visited the landmarks... it felt like a pilgrimage. 
Even though my music is a new type of Funk, a close examination of its DNA reveals the clear ancestry of PJGR. My music is black infused at heart, but so was theirs! So was everyone's. 
Favourite Album: Abbey Road
Favourite Song: I love so many of them, it's like choosing one's favourite child, but I will single out Tomorrow Never Knows and Come Together.
Favourite Moment: As a child, a magical summer afternoon at my aunt Michelle's apartment listening to Rubber Soul with the lingering scent of Patchouli in the air.
Favourite Memory: Growing up with them.
Favourite Picture: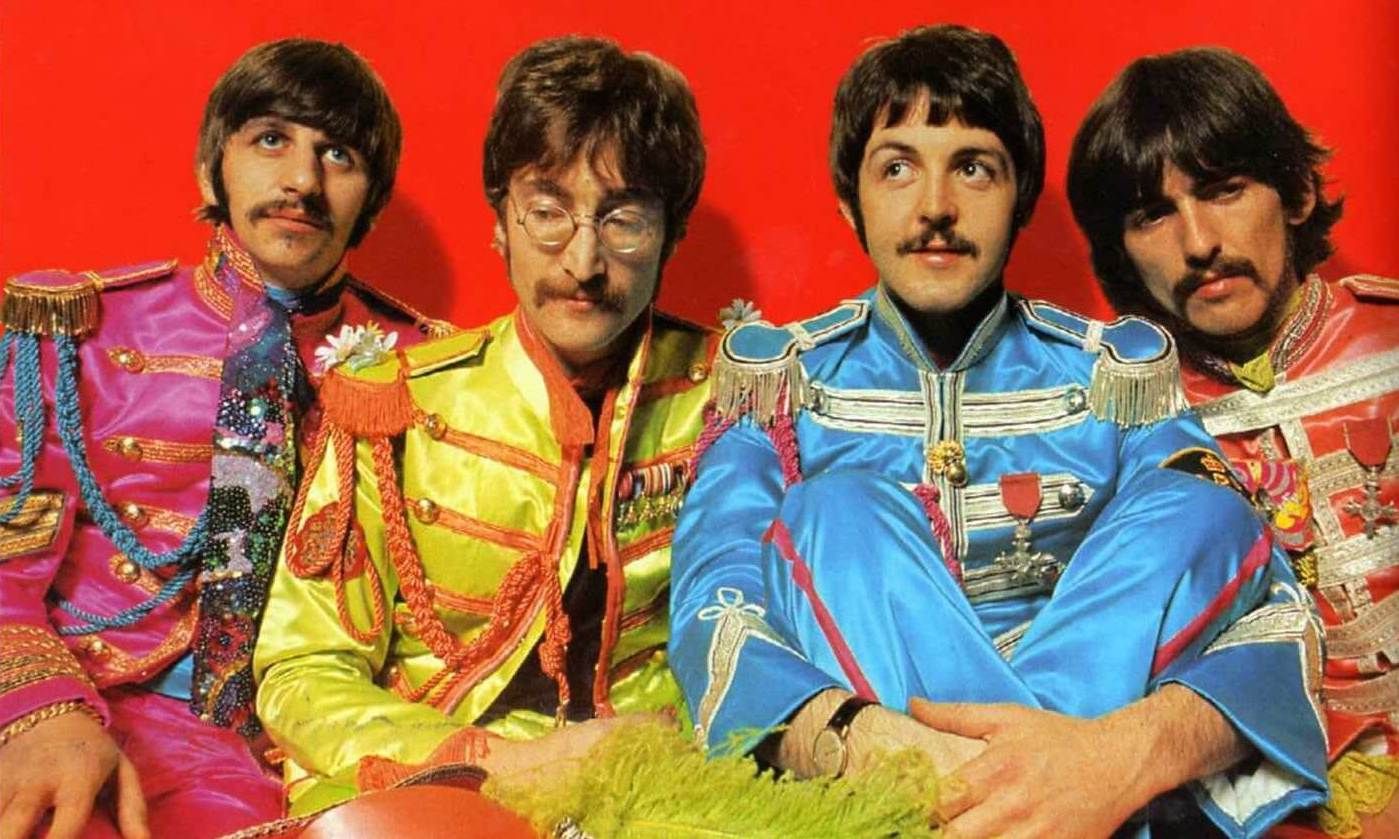 My Beatles playlist is a collection of singles... and eight full albums!
The Beatles have brought so much enjoyment to so many people's life. They will forever have a special place reserved in this heart of mine. 
Peace and Love, 
Charluxx.